About Us
Your success is our passion.
Let us help you bring your product to the world.
Your team of experts on Fulfillment by Amazon (FBA)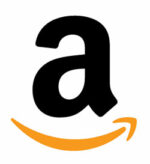 At Channel Precision (CP), we are not just a software development company. We are a team of Amazon experts who built the most robust suite of Amazon solutions in the world for use at one of Amazon's largest and most successful Fulfillment by Amazon (FBA) retailers. We founded CP to refine and distribute these solutions for wider use.
With Amazon's adoption of 2D labeling, CP experimented with existing labeling solutions and found none that met our clients' needs. So we did what plucky engineers do: we built our own. Developed in 2020 and extensively beta tested by two of the largest FBA brands, 2D Transit makes FBA labeling and direct-to-FBA shipping a breeze.
At Channel Precision, we understand logistics. That's why we designed 2D Transit for ease of use by any warehouse team. 2D Transit's scanning and automatic label printing technologies reduce your warehouse processing time by 60-80%. And once your package arrives at an Amazon Fulfillment Center, 2D and FNSKU labels get your inventory checked in faster and with 90% fewer errors. You'll also avoid up to 60 cents per unit in Amazon manual processing and labeling fees. Those savings add up fast, so 2D Transit quickly pays for itself.
Try 2D Transit free for 7 days!
Learn why Channel Precision is the preferred partner of FBA retailers—and why 2D Transit is the leading solution for 2D labeling for FBA.
Get started